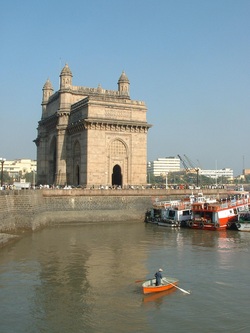 India


I had the pleasure of visiting India about 10 years ago for about two weeks. We all had a great time in this very colorful country.


The Two major cities we visited were Mumbai and Delhi.


Mumbai was known as Bombay during British control. We witnessed the vast divide if the super rich and objet poverty with a very small middle class. The architecture of the old federal building were breathtaking and contrasted by the miles and miles of total poverty.

New Delhi had a much more western feel. Old Delhi was home to many historical buildings and sights/


We also spent significant time in Raipur and surrounding cities. Raipur while over a million people was in a very tribal area in a new state of India called Chattisgarh


The food was amazing. The colors were blazing and beautiful and the food great. I gained 10 lbs in two weeks. I still love Garlic Nan!




---
Images of India